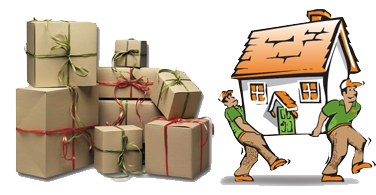 ABI international Packers and Movers in Zirakpur have earned popularity by serving a diverse array of reliable services. The relocation process isn't an easy task; therefore, our experts understand your needs and provide solutions for your hassle-free shifting experience. We have a specialized team that maintains a record of every item that is being packed. Besides, we keep track of the belongings while they are being loaded and unloaded so that they do not get damaged or misplaced in the process of transportation. ABI international packers and movers undergo extensive planning while providing estimates before undertaking any assignment.
Top Qualities of ABI international packers and movers in Zirakpur
Safe and Secure Transportation
People hire movers and packers to ensure that their items do not suffer any damages during transportation and that all the things are safely reached without any hassles at their destination. Hence, our reliable services are entirely committed to offering maximum satisfaction to our customers where they need not worry about the safety of their belongings. We maintain the packaging standards while taking precautions for even the most miniature items.
On-time Services
ABI international packers and movers respect the crucial time and thus ensure to maintain a delivery time as promised. We have qualified staff that is highly punctual and careful.
Shifting Assistance
The new place requires the adjustment of all the items in the appropriate space. Our staff is highly experienced that suggests the best arrangements for the equipment, keeping everything at a suitable place.
Safe Storage
Certain situations, such as a shortage of space or immediate shifting where you have no place to keep your belongings. We offer storage services and take complete care of your items till the time you want them back. For any other assistance, call trusted ABI international Packers and Movers in Zirakpur and get affordable relocation services.